Here is a brief overview of our First UMC faith formation programs.
Children  
All children age 3-10 are welcome to join us for Sunday school! The fun begins immediately following the children's message during the 9:30 AM worship service. We are using Cokesbury's newest curriculum, Celebrate Wonder. The program is designed to honor the spiritual life of children-their natural sense of awe, wonder, imagination, and curiosity-and help shape their growing faith.
If you have any questions about our children's programming contact Maureen Koziol at children@parkridgeumc.org. More details here.
Childcare: Welcoming your children to First UMC

First, we want you to know that your baby and toddler is welcome to remain in worship with you, and even make noise! Don't worry about it. If you prefer, a loving nursery is available during the 9:30 worship service. The nursery is in Room 102. Parents must sign their children into and out of the nursery. Our staff are wearing masks and are doing extra cleaning and disinfecting. Children under the age of two are not required to wear masks in the nursery.
Children's Sunday School
The 2020-2021 Sunday school year begins with a new format! Children may join us in-person or virtually from home. All recommended COVID precautions are in place, including the wearing of masks and extra cleaning is being done.
Children 3 years old to 5th grade are invited to join us for children's Sunday school. If you are attending in person, the children will leave the 9:30 am worship service after the children's message, and head to our classrooms – Rooms 103 and 104. If you prefer to join virtually, we will provide the information you need to join the class, along with the materials the at-church group is using.
Sunday school concludes at the end of the worship service. Parents are expected to pick their children up from the classrooms.
Our curriculum, Celebrate Wonder, seeks to celebrate spirituality through wonder. Children are naturally spiritual beings and everyday theologians. We want children to recognize and name this spirituality found within themselves and in all the world around them. This curriculum is based on spiritual practices, which are incorporated through play, discovery, biblical exploration, faith conversation, and relationship. We hope you will come wonder with us as we celebrate the Spirit of God in the lives of children.
Safety
Our congregation has adopted a Safe Sanctuary Policy. The purpose of the policy is to demonstrate our absolute and unwavering commitment to the physical safety and spiritual growth of our children and youth, and to reduce the risk of abuse occurring in our church.
If you have questions about our children's programming, or would like to visit during the week, please contact Maureen Koziol at children@parkridgeumc.org or call the church office at 847-825-3144.
Youth  
Our REVEAL Youth Ministry strives to help youth build meaningful relationships with one another, with God, and to help build the Kingdom of God on earth. We do so by meeting on Sunday evenings throughout the academic year. Our middle school and high school ages meet from 5-6:30 1st and 3rd Sundays of each month – see the Sunday bulletin and newsletter for schedule changes & other events. Gatherings may include events, mission projects, discussion groups, and fun activities.
On the 2nd and 4th Sundays, our youth meet for fellowship time and Sunday school at 9:45 am. They start in worship at 9:30 am and then gather on the 3rd floor in the youth room until 10:30 am. Our middle, jr. high and high school groups meet with teachers to dive deeper into scripture and application for faith in our daily lives. Conversations and activities seek to take their faith to a deeper level. Our dedicated teachers make Sunday school fun, interesting, and relevant! More details here.
Adults
We offer adult discussion groups Sunday mornings at 8:45 and 11:00 AM. The topics will vary, but all of our studies engage adults to continue to grow in their faith formation.  We are always seeking to go deeper.  We do this through sermon series during worship, Sunday morning classes, day and evening Bible studies during the week, and covenant groups on occasion. Learn more here.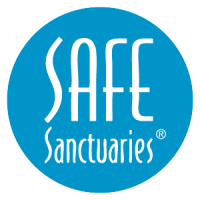 Providing a safe and secure environment for your child is our most important commitment. Our staff and volunteers are trained, and adhere to Safe Sanctuaries guidelines as summarized in this UMC Leadership Ministries statement.