What to Expect at First UMC Park Ridge
Are you new in the area and searching for a church home? Join us for our 9:30am Sunday sanctuary worship.
As our mission statement declares, we are a diverse congregation with persons of all ages and walks of life. We are inclusive, welcoming all to our shared sanctuary and open Communion table. We seek to live and worship in the true Methodist spirit: open minds, open hearts, and open doors.
Directions
We are located at 418 West Touhy Avenue in the center of Uptown Park Ridge, just east of the intersection of Touhy, Northwest Highway and Prospect Avenue. Our church is convenient to the Kennedy (I-90) and Edens (I-94) Expressways, and Tri-State (I-294) Tollway, as well as suburban Pace bus routes, the CTA Rapid Transit Cumberland station, and the nearby Metra Northwest line. Check their weekday and weekend schedules.

Parking
Our main parking lot is located on Grant Place, just north of the church. Grant Place is a one-way eastbound street that is accessed from Prospect Avenue only. There is a church entrance across Grant Place from the lot. If you are planning a visit and using GPS, you may wish to enter 408 W. Grant Place, Park Ridge rather than our official church address. That will take you directly to our lot.
Additional questions?
Contact our office or pastor directly by calling 847-825-3144 weekday mornings.
Or click to fill out our online Connection Card.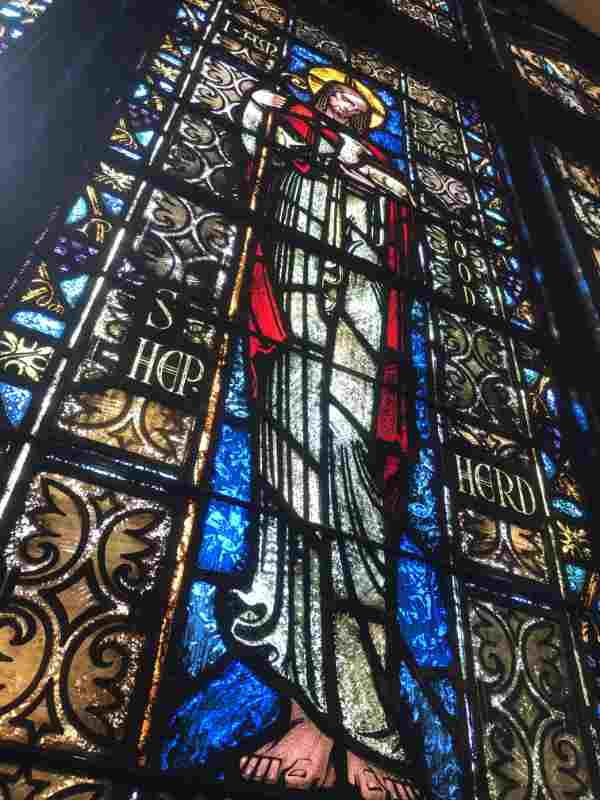 I've never been to church before. What do I need to know, do?
Be who you are. Open your mind, heart and attitude to God's love for you. We are here to worship together.
Is there a nursery/child care area for families in need?
Yes, our safe and staffed nursery room is just down the hall from the Sanctuary.
Is there Sunday school for children?
Yes! Sunday school begins immediately after the Children's Message. Our teachers will guide students to their classes for faith formation, learning and fun. Parents can pick up your children from the classrooms located in the Education Wing on the Second Floor.
Is there a time of refreshments after worship?
Yes! Please join us in the Parlor, directly across from the Sanctuary entrance, for a time of coffee, small bites, and fellowship. All are welcome.
I'm interested in adult education. Are there opportunities available?
Yes! There are classes that meet at 8:45 am and 11 am. Other classes meet periodically throughout the year, during the day and in the evenings.
How can I learn more about the church?
Speak with anyone, our pastors. We are happy to share the mission and ministry of First UMC with you.
For your information: Our online privacy and photo/video policies.
---