FEED MY STARVING CHILDREN, JUNE 2
FUMC returns to FMSC in Schaumburg on Thursday, June 2, 7-8:45 pm. Come for an hour or more to assist with meal packaging. Children and youth, adults, families, friends are all welcome to participate. Register through the church office by Tuesday, May 31.
"LOVING TOGETHER: PRIDE IN PARK RIDGE" SERVICE, JUNE 7, 7-8 PM
Join with other Park Ridge church members and clergy from area lgbtq+ inclusive churches at FUMC for an evening of worship and sharing in celebration of Pride Month, hosted by our All Means All ministry. 
YOUTH MISSION EXPERIENCE, JUNE 28-JULY 1, 2022
FUMC students in 6th-12th grades (fall 2022) are invited to participate in this summer's local mission experience as youth serve with familiar and new ministry partners in the city and suburbs. Youth will have the opportunity to participate for one day or every day of the experience. See Pastor David for details or check out the main hallway's bulletin board for information.

RACIAL JUSTICE PRAYER & ACTION CHALLENGE, JUNE 19-JULY 24, 2022
Our Christian principles charge us to be a community of prayer and action. Where racial, ethnic, and tribal injustices dehumanize God's people, we are called to work towards liberation — as a spiritual and actionable practice. For this reason, the General Commission on Religion and Race invites United Methodists to participate in the Racial Justice Prayer & Action Challenge. Daily prayers will be posted on social media and the commission's website: r2hub.org. Join Pastor David in this prayerful challenge.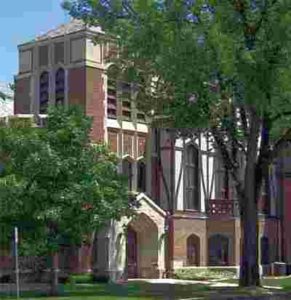 For additional information about these, or any First UMC events, please call our church office at 847-825-3144, or email office@parkridgeumc.org.