"You are dust and to dust you shall return. Repent and believe in the gospel."
The church's five-week season of repentance, reconciliation and renewal begins with worship on Ash Wednesday, Feb. 22, and continues through April 1. The Sundays of Lent will provide us with guided prayer, mini-dramas and special messages focusing on the stages of Jesus' sacred journey to the cross with stops in the wilderness, the holy city Jerusalem, the well of Jacob and more. 
LENTEN LECTIONARY STUDY
Sunday worship scripture texts from the gospels, psalms and epistles will be used for our Lenten season study beginning Monday, Feb. 27, 7 pm (on Zoom) and Tuesday, Feb. 28, Noon in the parlor (bring your brown bag lunch). Participants can pick a day for attending. Please RSVP to Pastor David by Feb. 22.  The study concludes the week of March 29.
"OASIS" LENTEN DEVOTIONAL AVAILABLE
Our "Stages on the Way" Lenten season provides a devotional for use during the 40 day season.
Pick up your "Oasis" for readings, reflections, poetry, hymn texts, artwork and spots for contemplation and prayer. The devotional can be found at the Grant Place entrance, the parlor and library, and from the church office (electronically, too). 
---
WALK THE LABYRINTH
by Candlelight in Jorgeson Hall February 22 to April 8
Ash Wednesday, February 22 after the 7:00pm service
Good Friday April 7, after the service
Holy Saturday Prayer Vigil, April 8 at 7:00pm
GOOD READS BOOK GROUP, MARCH 8
Our next book will be Silent Spring by Rachel Carson. Our book discussion is scheduled for Wednesday, March 8th at 7pm by Zoom. (The selection coincides nicely with the United Women in Faith event about Rachel Carson in April.) To be added to the group, for the Zoom discussion, please contact Katy Hansen or Pastor David.  
---
FUMC BLOOD DRIVE, MARCH 19
The mobile unit of Vitalant will be onsite at FUMC on Sunday, March 19, 10 am to 3 pm for blood donations. A sign-up registration from Vitalant will be made available VERY SOON. Save the date and help us reach our goal of 32 units. See Janelle Wendling or Pastor David for more information.

---
CPR/AED TRAINING, MARCH 16
All FUMC members are invited to participate in CPR and AED (automated external defibrillator) training on Thursday, March 16, 6 pm in Jorgeson Hall. Cost is $28 with sponsorship available. This is a 2-year certification training through Titan CPR Associates.
Register through the church office by March 9
office@parkridgeumc.org. Questions: please contact Janelle Wendling or Pastor David.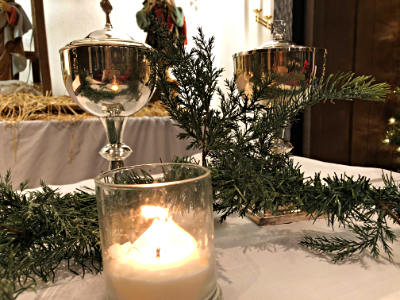 For additional information about these, or any First UMC events,
please call our church office at 847-825-3144, or email office@parkridgeumc.org.
OFFICE HOURS:
Monday thru Thursday: 8:30am-2:00pm.
Friday: 8:30am to 12 Noon.