OFFICE HOURS:  
Monday thru Thursday: 8:30am-2:00pm.  Friday: 8:30am to 12 Noon.
CHILDREN & YOUTH MINISTRIES ADVISORY TEAM IN FORMATION 
Church members of all ages and families are invited to speak with Rachel Parr, Director of Children, Youth & Family Ministries about joining the advisory team for advancing our congregation's ministries with children and youth. The team works with our Discipleship Ministries Area to provide direction for goals, assessment of need, volunteer support and special event coordination. Inquire with Rachel at 847.825.3144 or rachel@parkridgeumc.org.
RALLY DAY – MINISTRY FAIR, SUNDAY, SEPT. 11
All are invited to stay after worship to have refreshments, enjoy fellowship and peruse the ministry fair tables highlighting the work of our program ministry teams at FUMC. You'll get a chance to learn about our new curriculum for Sunday school and youth ministries, learn about new and ongoing outreach projects and be invited to participate in our hospitality, new "Snack & Chat" and studies to begin at the end of September.    
FAITH FORMATION – FALL OFFERINGS – CHECK IT OUT!
Reading the Old Testament Through Jewish Eyes starts Monday, Sept. 26, 7 pm.  Three-Part Study begins Monday, Sept. 26. Authored by Rabbi Evan Moffic, the study is led by Pastor David Aslesen. We will study the scriptures Jesus read i.e. the Torah, the first five books of the Bible. Registration deadline is Monday, Sept. 19. Sessions will meet in person in the Library and on Zoom. Purchase the study book ($17) through the church office; orders need to be placed by September 7. Be prepared to discuss the following chapters on the assigned date: September 26: Chapters 1 & 2; October 3: Chapters 3 & 4; October 10: Chapters 5 & 6. 
8 AM SUNDAY MORNING CLASS "LEARNING TO WALK IN THE DARK"
The group continues with its discussion of the book "Learning to Walk in the Dark" by Barbara Brown Taylor.  The class meets on Zoom. Contact the office to get the Zoom link. All are welcome!
CROP WALK SUNDAY IS OCTOBER 16th.
Registration is now open. In 2022, we will continue to fight against disease, disaster, displacement and other challenges that leave people hungry. Join with us as we raise funds to help neighbors near and far get the meals they need for today and sustainable food security for tomorrow! Mark your calendar, and join us on our all-ages FUMC CROP Hunger Mini-Walk to Prospect Park, right after church on Sunday, October 16. Bring canned goods to donate to the Maine Township Food Pantry Help us meet the challenge of global and local hunger. Team up to walk, and/or donate to a walker at https://events.crophungerwalk.org/2022/team/first-united-methodist-church-of-park-ridge-2
https://cwsglobal.org/

MEMORIAL GARDEN BRICK ORDERS
It is once again time to order bricks for our Memorial Garden.  If you would like to order one in memory or in honor of a loved one, order forms are on the counter at the Grant Place entrance.  Bricks are available in 2 sizes, 4 x 8 $100 each and 8 x 8 $175 each.  Questions can be directed to George Shewfelt at 847-692-3678 or by email at geoshew@yahoo.com.  Make checks payabl3e to FUMC Park Ridge with a footnote, Garden Fund, and return to church office.

PRAYER TREE MINISTRIES 
All are welcome to join the Prayer Tree which receives members' prayer requests weekly via email (Wednesday). Send your email address and request to the church office: office@parkridgeumc.org.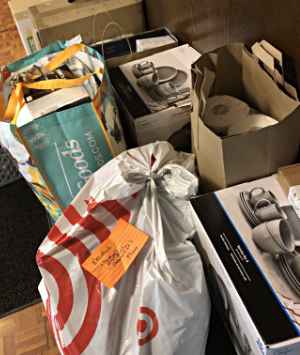 For additional information about these, or any First UMC events, please call our church office at 847-825-3144, or email office@parkridgeumc.org.