SUMMER OFFICE HOURS
The office hours for June, July & August will be:  
Monday – Thursday – 8:30am-2:00pm.  Friday – closed.
RALLY DAY PLANNING TEAM SEEKING MEMBERS
Save the date! Our "official" fall startup date for Sunday school and youth ministries is Sunday, Sept. 11, 2022. Interested members of all ages should speak with either Pastor David or Rachel Parr. 
 
CHILDREN & YOUTH MINISTRIES ADVISORY TEAM IN FORMATION 
Church members of all ages and families are invited to speak with Rachel Parr, Director of Children, Youth & Family Ministries about joining the advisory team for advancing our congregation's ministries with children and youth. The team works with our Discipleship Ministries Area to provide direction for goals, assessment of need, volunteer support and special event coordination. Inquire with Rachel at 847.825.3144 or rachel@parkridgeumc.org.

BACKPACKS FOR KIDS ABOVE ALL
It is time for our annual Back to School Backpack Drive! Kids Above All is collecting backpacks and school supplies for the approximately 700 school aged students in their programs. School supplies are an expense that many of the families have difficulty affording, and your generosity ensures that those children have the necessary tools to be successful in school and reach their potential. There is a collection box at the Grant Place entrance along with a Supply List. As always, your donations are greatly appreciated. Deadline for donations is Sunday, August 21. 
UWF ABC RUMMAGE SALE 
August 26 and 27, 9:00am to 2:00pm in Jorgeson Hall.  Drop off for items begins August 20th…. no sooner.

RALLY DAY – MINISTRY FAIR, SUNDAY, SEPT. 11
All are invited to stay after worship to have refreshments, enjoy fellowship and peruse the ministry fair tables highlighting the work of our program ministry teams at FUMC. You'll get a chance to learn about our new curriculum for Sunday school and youth ministries, learn about new and ongoing outreach projects and be invited to participate in our hospitality, new "Snack & Chat" and studies to begin at the end of September.    
FAITH FORMATION – FALL OFFERINGS – CHECK IT OUT!
•  Pastor's Bible Study, Wednesdays, beginning September 21, 10:30-11:30 am in the Library.
•  Reading the Old Testament Through Jewish Eyes by Rabbi Evan Moffic starts Monday, Sept. 26, 7 pm.
•  The Politics of Disagreement coming in October just in time for election season!
LUNCH TIME IN THE MEMORIAL GARDEN: TUESDAYS IN AUGUST, NOON
Bring your lunch, pack a little picnic, and gather in the beautiful memorial garden for a time of food and connection. Inclement weather will have us gather in the Parlor. No sign up required. All welcome! Stay as long as able.
MEMORIAL GARDEN BRICK ORDERS
It is once again time to order bricks for our Memorial Garden.  If you would like to order one in memory or in honor of a loved one, order forms are on the counter at the Grant Place entrance.  Bricks are available in 2 sizes, 4 x 8 $100 each and 8 x 8 $175 each.  Questions can be directed to George Shewfelt at 847-692-3678 or by email at geoshew@yahoo.com.  Make checks payabl3e to FUMC Park Ridge with a footnote, Garden Fund, and return to church office.

PRAYER TREE MINISTRIES 
All are welcome to join the Prayer Tree which receives members' prayer requests weekly via email (Wednesday). Send your email address and request to the church office: office@parkridgeumc.org.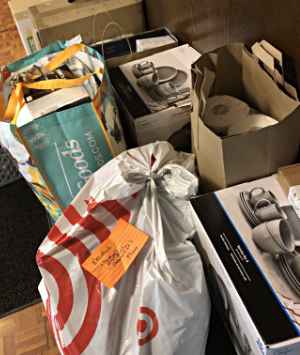 For additional information about these, or any First UMC events, please call our church office at 847-825-3144, or email office@parkridgeumc.org.