From many missions, one whole.

At First UMC, we seek to be faithful to where God is leading us. We understand that to be a constantly evolving mission, but we know the five pathways by which we will be engaged in fruitful ministry are radical hospitality, passionate worship, intentional faith development, risk-taking mission and service, and extravagant generosity.
Each of these ministry pathways is fueled by our church spirit of nurturing one another, welcoming all, empowering the team, and serving others.  Our structures, committees, teams, and groups are designed to support this life system, and our annual Ministries Action Plan sets goals and objectives towards which we all may strive.
Our ministries are:
• All Means All: LGBT Inclusion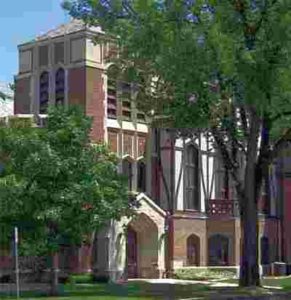 Contact us!
First UMC Park Ridge
418 W. Touhy Avenue
Park Ridge, IL 60068
Phone: 847-825-3144
Office Hours:
8:30AM to 2:00PM
Monday thru Friday
Email:
office@parkridgeumc.org
First UMC Flickr