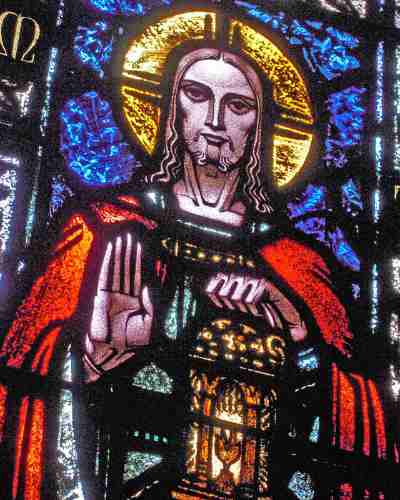 First UMC– Online and In-Person– One Community in Faith

The congregation and I welcome all to experience the community of faith that is First UMC of Park Ridge. Your first encounter might be through this website or one of our online services of worship. The front door method is also still very available to all guests and members. The Touhy Avenue doors on the busy street and the Grant Place entrance near the church's parking lot provide welcome to the church building through the week and especially on Sundays. I'm pleased to offer another entry point into this faith community: the heart. The heart of First UMC beats with love for all God's children, hope for all God's people near and far who are hurting, peace for all God's blessed ones who are feeling unsettled in this pandemic time and joy for the ways God is calling us to be of service in transforming ministries of mercy and justice.
We pray for the connecting Spirit of Christ to be with us in this season as some within the church remain online in community and others have found themselves back to in-person worship, gatherings, meetings and service opportunities. This is a season for creative, passionate and purposeful ministry – a time of invitation for all to participate in ways that put faith in action for the good of neighbor and the common good of humankind.
I invite your continued prayers for all who are suffering in this pandemic:
   Those who are sick with Covid-19 & those infected; for those who have died and those who have recovered; we may God's healing and comforting mercies.
   Our first responders, medical professionals, hospital staff, and care givers.
   The unemployed and the overworked, the ones threatened with eviction, the hungry and the homeless
   Black and brown, elderly and poor neighbors we have in Christ who are disproportionately effected in this pandemic; as well as racial inequalities and those living in situations of poverty
   Loved ones, family, friends and church members feeling isolated and lonely.
Pastoral care is available – safely, social distanced at the church or by phone or online via Zoom. Give me a call at 847.825.3144 to set up a time to get together Monday through Thursday or Sunday afternoons.
May you be well. May you be safe. May you be loving.
Pastor David Aslesen